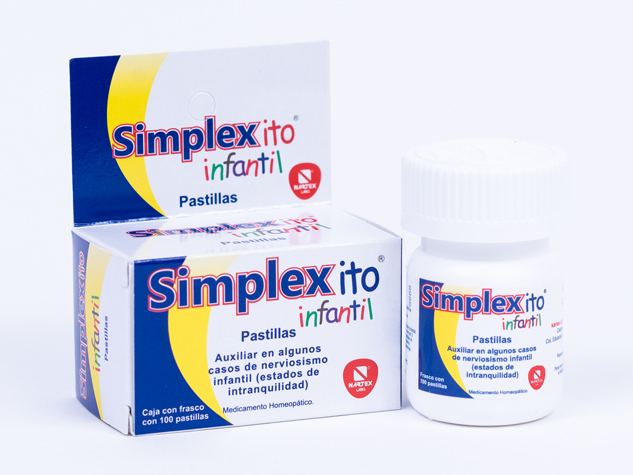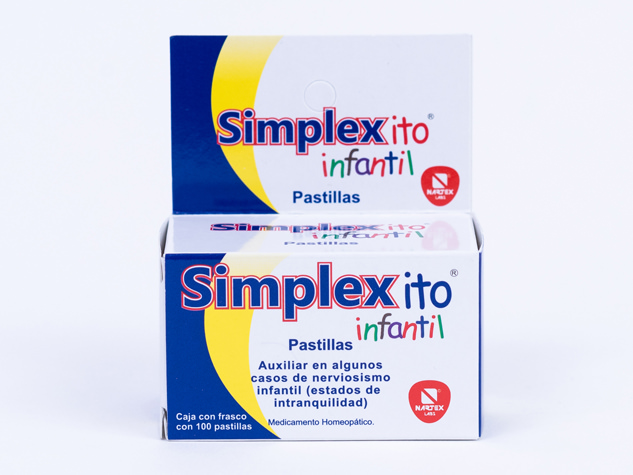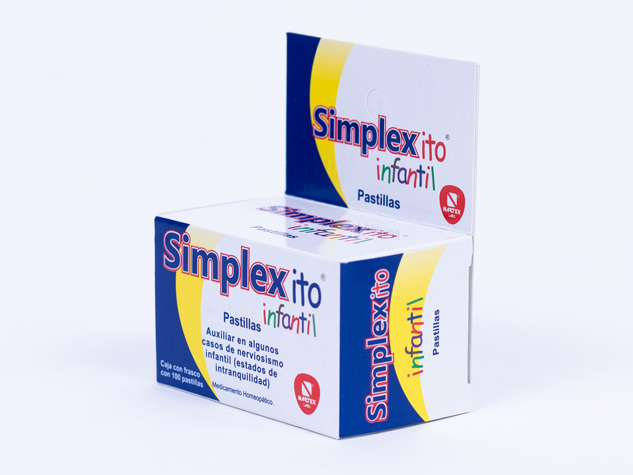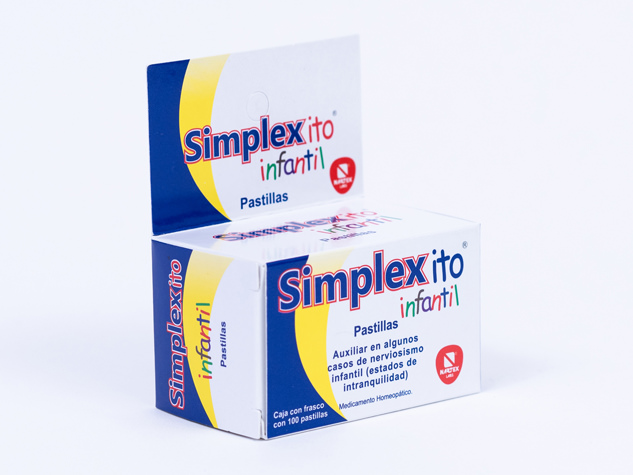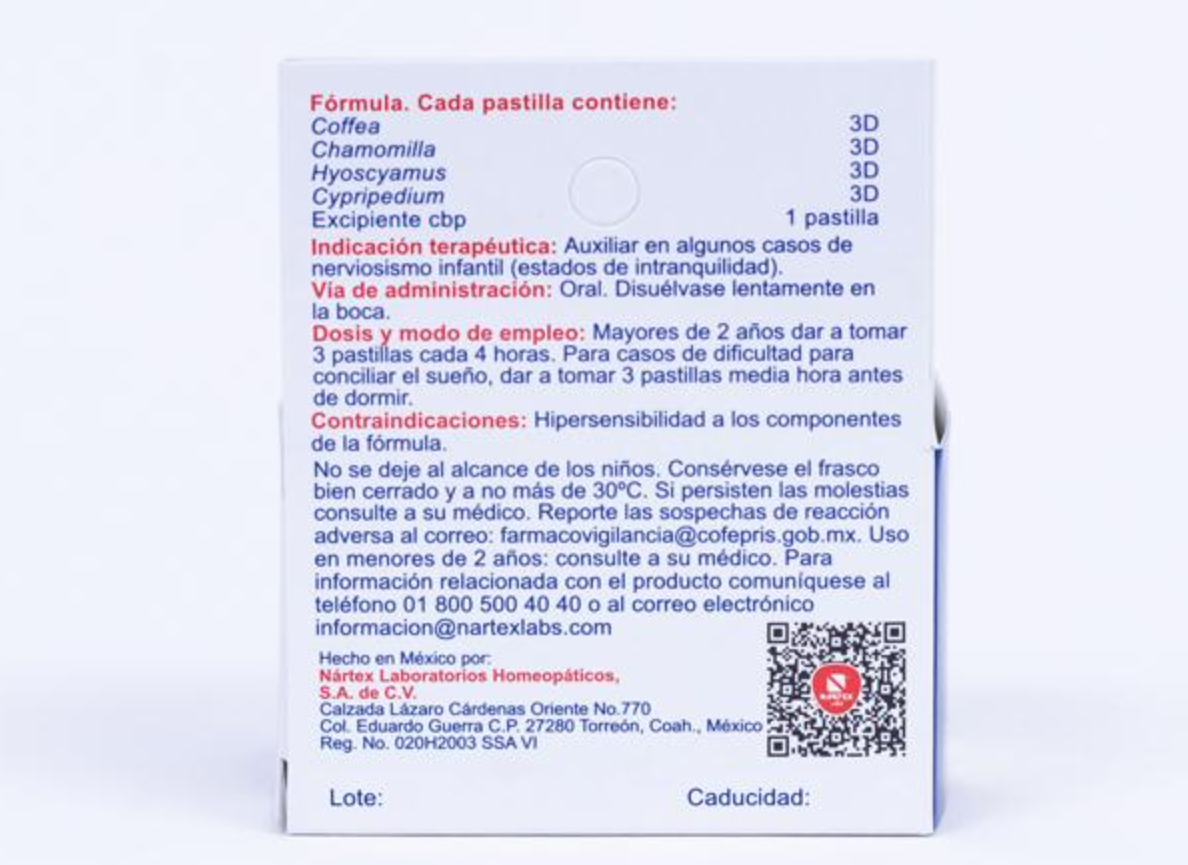 Simplexito
100 Pills
Helps in certain cases of childhood restlessness.
Suggested use
Oral. Dissolve slowly in the mouth.
Active Ingredients
Coffea, Chamomilla, Hyoscyamus y Cypripedium.
Directions
Children over 2 years: Give 3 pills every 4 hours.
Presentation
100 Pills
Medical practices, regulations and available product portfolios might differ from one country to another.
As a result, the medical information provided in the site which you are going to visit may not be appropriate for product use in your country.