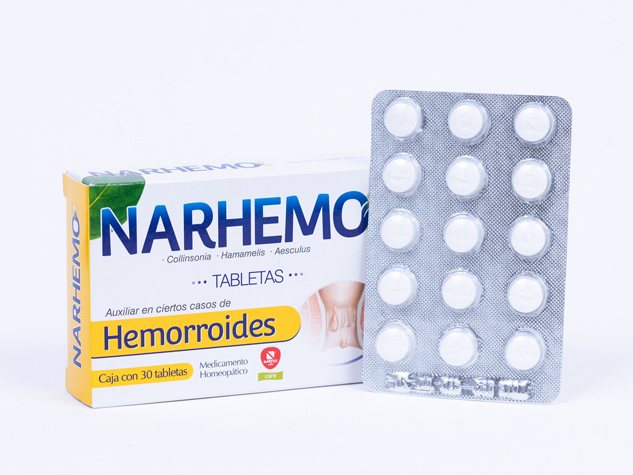 Narhemo®
30 Tablets
Helps with the treatment of certain cases of hemorrhoids.
Suggested use
Oral. Dissolve slowly in the mouth.
Active Ingredients
Collinsonia, Hamamelis, Aesculus.
Directions
Adults and children 12 years and older. Take 2 tablets every 6 hours.
Presentation
30 Tablets
Medical practices, regulations and available product portfolios might differ from one country to another.
As a result, the medical information provided in the site which you are going to visit may not be appropriate for product use in your country.